Presented by Phoenix Central Park
Watch performances of selected song cycles from IN SONG.

Text by Charles van Lerberghe
Jane Sheldon, soprano
Jack Symonds, piano
Eve awakens in Eden, embarking on a day of sublime discovery. Fauré's music itself is revealed like a garden coming into being, unfolding from incredibly simple elements, single pitches emerging one by one, until we are suddenly aware that we are deep in rich harmony, the garden in full bloom. Eve's body is foregrounded all the while, arriving at an ecstatic, sublime conflation of her self with the garden.
Completed in 1910, this song cycle represents Fauré's extraordinary late style: a miraculous, radiant reimagining of harmony beneath an unbroken surface of subtlety and refinement.
Text by Louis Garrick
World premiere
Emily Edmonds, mezzo soprano
Jack Symonds, piano
An adaptation of lines from The Epic of Gilgamesh, the oracle Utanapishti tells Gilgamesh of the great flood, a cataclysm engulfing the whole world – how they survived, and what the world looked like in the aftermath. Three linked songs chart this fragment of a foundational myth, heard here in their world premiere.
Text by Stefan George 
Anna Fraser, soprano
Jack Symonds, piano
This revolutionary song cycle completed in 1909 teeters on the brink between Romanticism and Expressionism, all of its suppurating tonal wounds exposed. Schoenberg's protagonist stumbles through a garden in decay, lovesick and reeling. The songs travel through vague anticipation (1, 2) and longing (3 – 5) to obsession (6 – 8), frustration (9), reverie (10), brief consummation (11), and finally doomed resignation (12 -15). George's poems, with their themes of exquisite disorientation, serve to support some of the most radical musical gestures Schoenberg had yet made.
What is foregrounded for the most part is not the personage of the beloved, not their features or their actions; rather, what is rendered in extremely fine detail is the slowly rotting garden and its contents. Through the metaphor of the garden, what is most salient to us is the way that heartbreak tastes, smells, and feels, the oppressive dis-ease of it.
Text by Jules Renard
Simon Lobelson, baritone
Jack Symonds, piano
Completed in 1906, this song cycle sees the traits of four birds and a little cricket lightly satirised and anthropomorphised to form a surprisingly profound portrait of inter-species folly. Ravel's piano and vocal writing here exhibits an inhibition and release from tradition which breathes the fresh air of fin-de-siècle French music, effortlessly pointing forward to the refined waterfalls of sound he was about to unleash in the first few decades of the century.
Text by Andreas Gryphius
Simon Lobelson, baritone
Jack Symonds, piano
Wolfgang Rihm is one of the leading living German composers and his vast, hugely varied output includes many song cycles. Vermischter Traum dates from 2017 and is a dark, anguished setting of Baroque poet Andreas Gryphius's meditations on time and death. Uniquely, Rihm chooses a form that sets and re-sets the same text, as if the singer were turning over these weighty thoughts in his mind and coming to different conclusions. In an arch structure of seven songs, the 2nd, 4th and 6th all wonder about time, the 1st and 7th literally ask the question – 'what is life?' while the 3rd and 5th are extended death-bed meditations on the failing body. 
The musical language is a natural extension of the Lieder tradition. The harmony is thick with allusion and the weight of 200 years of German song, while the vocal line is cognisant of the history of Romanticism and Expressionism. Rihm has created a major addition to the art song repertoire in every respect.
Text by Bertha Galeron de Calonne
Anna Fraser, soprano
Jack Symonds, piano
This perfectly-formed song was composed in 1916 towards the end of Boulanger's tragically short life. An extraordinary composer, she managed in her 24 years to create a unique body of work that combines the various threads in French music at the time and synthesise them in an uncommon originality. Direct, radiant and, at times cataclysmic, this song represents her art at its finest.
Text by Amin Maalouf
Emily Edmonds, mezzo soprano
Jack Symonds, piano
These 'four moments' are passionate snapshots in a torrid romantic relationship: longing, desire, pain, consummation. The fourth song is an extended reminiscence which astonishingly mingles all of these states of mind, as if from a great distance in time.
This ocean of sound for just two performers is energised by torrential, glittering piano writing making the instrument into a huge resonating chamber to contain dramatic vocal lines of pulverising eroticism. A tour de force by one of the world's great living composers, Saariaho has created a post-Spectral masterpiece vast in expression and imagination.
Text by Emily Dickinson
Anna Fraser, soprano
Jack Symonds, piano
This extreme and disturbing setting of Emily Dickinson's classic poem "I felt a funeral in my brain" feels like a miniature song cycle, vacillating as it does between mechanistic, brutal and harsh streams of text and warm cushions of velvety tonality.
The composer writes: "Composing is a vocation that requires one to spend much of their lives in their own head, which is perhaps why I am often drawn to texts that explore the inner workings of the mind. I was immediately struck by this remarkable poem which, for me, lucidly captures the experience of observing one's own loss of touch with reality. In my interpretation of the text, I have sought to project the constant fluctuation between denial, numbness, panic and hopeless nostalgia for better times."
Text by Johann Wolfgang von Goethe
Jane Sheldon, soprano
Jack Symonds, piano
Dusapin is one of the major living figures in European music and his vocal and operatic work is rightly celebrated for its detailed, expressive and original lines which seem to interpret the text as an object in a permanent state of change.
This song cycle from 2014 takes Goethe's gnomic poems about clouds and finds a modally refined musical language alternately weightless and unbearably heavy; an onomatopoeia at right angles to the text-object. The four cloud types are duly rendered before a fifth, mysterious song steals in at the end to lead us into another world altogether… 
Text: anonymous, adapted by
W.H. Auden
Emily Edmonds, mezzo soprano
Jack Symonds, piano
This much-loved song cycle from 1953 is one of the high points of American vocal writing and a testament to Barber's belief in the continuation of the song tradition of the 19th century into the 20th.
With surprising rhythmic freedom, Barber finds a cosmic pleasure in the simple acts of praise, worship and solitude from which we could all learn. These anonymous texts from mediaeval monasteries are captured by Barber with alternately devotional wonder and sparkling joy.
Simon Lobelson, baritone
Jack Symonds, piano
Benjamin Britten's 'ownership' of the English language song cycle in the 20th century finds its most ambitious realisation in this dark, late work from 1965, shot through with the agony of existence.
Written for Dietrich Fischer-Dieskau, this stern yet remarkably well-contrasted piece attempts to embrace William Blake's eccentric world vision with chiselled precision, economy and that classic Britten style of text setting where one simply can't imagine the words being sung any other way.
Performed without a break, the reflections between the aphoristic Proverbs and extended Songs are bound together by a tightly unified web of musical ideas, drawing us into a world where the line between Heaven and Hell is marked by the smallest of steps.
Presented in a re-purposed Gothic church in Alexandria, this recital-installation is a series of four artsong programs tracing a journey from the dawn of musical expressionism to a diverse clutch of Australian and world premieres, illustrating where the form has found itself in the 21st century.
SCO's adventurous and virtuosic singers Emily Edmonds, Anna Fraser, Simon Lobelson and Jane Sheldon will find common threads between composers, eras, styles and continents to craft a rare and comprehensive overview of the scintillating art of modern song.
Inside an evocative installation by artist Elizabeth Gadsby, these singers will illuminate a body of work indispensable to the artistic story of the 20th and 21st centuries.
Think artsong begins and ends at Schubert? Let IN SONG show you its recent past, present and future.
Program One
Jane Sheldon, soprano
Jack Symonds, piano
—
Pascal Dusapin Wolken (AP)
Mary Finsterer Nearing Circumpolar (WP)
György Kurtág Three Old Inscriptions (AP)
Gabriel Fauré La chanson d'Ève
Program Two
Anna Fraser, soprano
Jack Symonds, piano
—
György Kurtág Requiem for a friend (AP)
Lili Boulanger Dans l'immense tristesse
Luigi Dallapiccola Four poems of Antonio Machado (AP)
David Evans In my brain (WP)
Arnold Schoenberg The Book of the Hanging Gardens
Program Three
Emily Edmonds, mezzo soprano
Jack Symonds, piano
—
Francis Poulenc Banalités
Jack Symonds Nothing other than silence (WP)
Samuel Barber Hermit Songs
Kaija Saariaho Quatre instants (AP)
Program Four
Simon Lobelson, baritone
Jack Symonds, piano
—
Wolfgang Rihm Vermischter Traum (AP)
Maurice Ravel Histoires naturelles
Benjamin Britten Songs and Proverbs of William Blake

Installation Artist
Elizabeth Gadsby
WP= world premiere
AP= Australian premiere
'The Church'
9 Mitchell Rd. Alexandria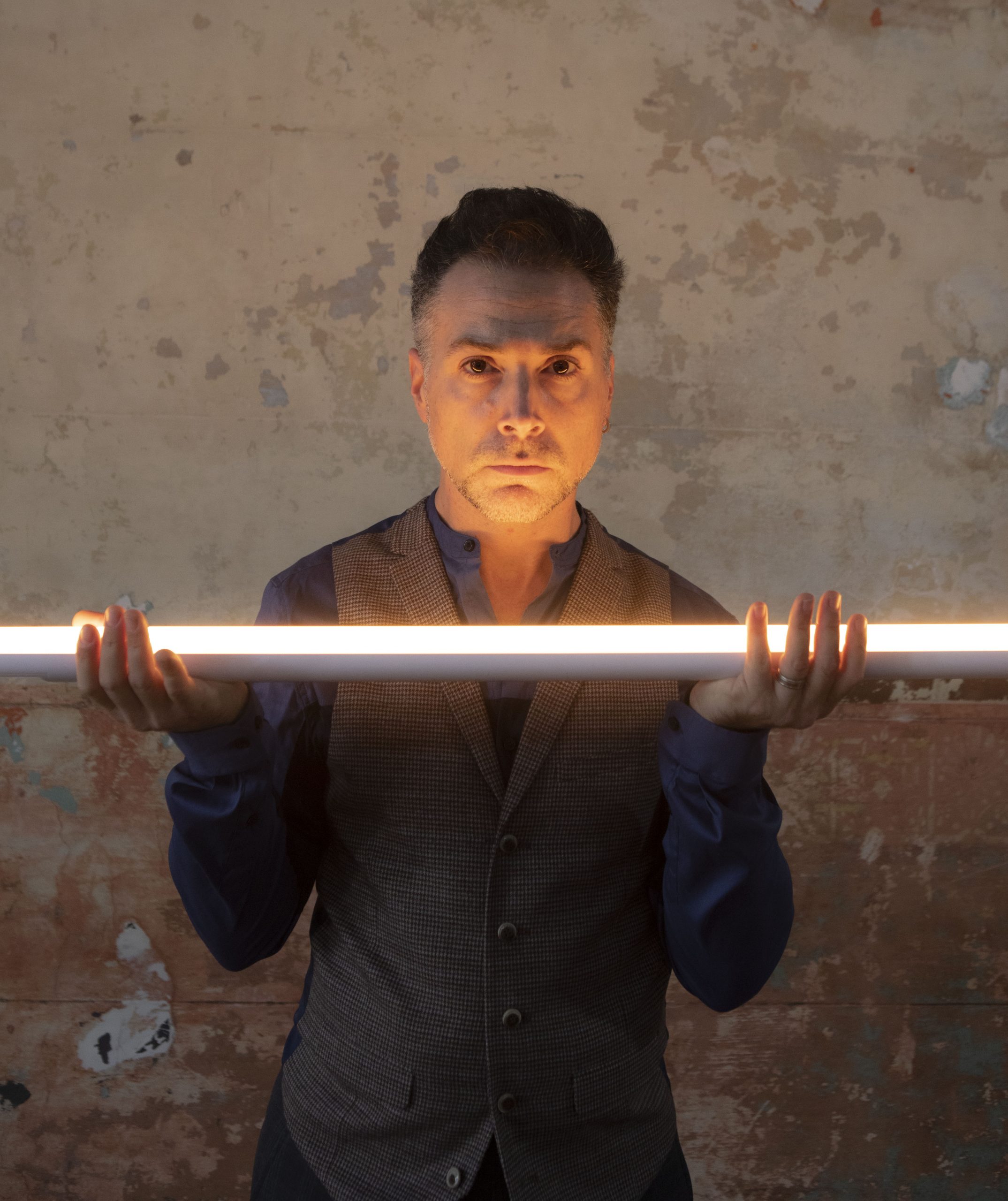 Jack Symonds on connecting the threads of sung modernity.
Read More »
Jane Sheldon discusses Fauré, Schoenberg and a garden of musical bruises.
Read More »
We acknowledge the Gadigal people of the Eora Nation as the traditional custodians of the land on which we work and perform. We honour their elders both past and present, and extend that respect to all Aboriginal and Torres Strait Islander peoples.