By Mary Finsterer & Tom Wright
Australian Premiere
Sydney Chamber Opera premieres the newest opera by leading Australian composer Mary Finsterer.
Antarctica explores the historical, mythical and scientific conceptions and stories about the southern continent. With a mesmerising combination of musical elements from early and new music styles, we are transported into another world.
This fictional tale begins with three characters from the Age of Discovery miraculously conjured from the memory of a young girl: a cartographer, a natural scientist and a philosopher travelling by ship to Antarctica, all with different dreams and expectations concerning the mysterious landscape. But what they find is far greater than themselves…
Created by the outstanding production team behind La Passion de Simone, 2022 SCO Creative Residents Imara Savage, Elizabeth Gadsby, Alexander Berlage and Cannes award-winning filmmaker Mike Daly will interpret this new work alongside some of SCO's favourite singers and the legendary Dutch new music ensemble Asko|Schönberg. Finsterer's first opera for SCO, Biographica was described by The Australian as an "outstanding new opera deserving a permanent place in the repertory", and expectations are high for her second. 
In order to prepare for her new opera, Finsterer organised a symposium at the University of Tasmania where she and librettist Tom Wright could meet with scientists from the Institute of Marine and Antarctic Studies. In an age of increasing concern for our ecology, the displacement of populations and a heightened awareness of the vulnerability of our oceans, Antarctica is also an urgent story for today.
Conductor
Jack Symonds
Director
Imara Savage
Set & Costume Design
Elizabeth Gadsby
Video Artist
Mike Daly
Lighting Design
Alexander Berlage
Singers
Jane Sheldon
Jessica O'Donoghue
Anna Fraser
Michael Petruccelli
Simon Lobelson
With
Asko|Schönberg Ensemble
A co-production of Sydney Chamber Opera, Asko|Schönberg and Sydney Festival supported by Carriageworks and the NSW Government through Create NSW.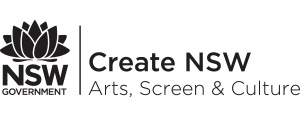 January 5-8, 2023
Jan 5-7, 7:30 pm
Jan 8, 3:00 pm
Carriageworks
Bay 17
245 Wilson St Eveleigh NSW 2016
Limelight
"This magnificent musical portrait of mankind's slowly-shattered geopolitical dreams gives us an important opportunity to meditate on the relationship of our belligerent and expansionist civilisation to the only continent we have left uninhabited... Without doubt a milestone for Australian opera, and may also prove a landmark for the genre of chamber opera."
"Asko|Schönberg and Sydney Chamber Opera go all out to produce a florid, epic performance... a clear, impressive aesthetic ...[where] music and text fit together seamlessly."
"Finsterer expresses a personal contemporary variant of early baroque madrigal art, which made the contributions of Anna Fraser as the natural philosopher in particular a great pleasure... Director Imara Savage and designer Elizabeth Gadsby portrayed it all beautifully."
"A fantastic staging... Finsterer has followed crystal clear paths in the elaboration of her icy material... an ingenious interweaving of metaphor, imagined events and mysteries... What was heard and seen resulted in a hallucinatory experience. Antarctica is food for thought."
We acknowledge the Gadigal people of the Eora Nation as the traditional custodians of the land on which we work and perform. We honour their elders both past and present, and extend that respect to all Aboriginal and Torres Strait Islander peoples.