Opera in two acts, op. 47 by Benjamin Britten
Libretto by Ronald Duncan
A co-production of Sydney Chamber Opera and Victorian Opera
This is where chamber opera begins: with an unforgivable crime and a hollow prayer.
For composer Benjamin Britten, the Roman tale of Lucretia's tragic violation at the hands of the tyrant Tarquinius became the vessel for an operatic revolution. In place of grandeur and bombast, his work was taut and intimate, with only eight singers and a chamber ensemble to score their every thought and action.
Britten's Lucretia seethes with psychological insight and desperate yearning for divinity. It is a ritual circle carved out for the noblest acts of humanity. And the most depraved.
SCO brings this pioneering work to a Sydney stage for the first time this century. Helpmann Award-winning Artistic Director of Sydney Theatre Company Kip Williams returns to SCO after his ravishing production of An Index of Metals to direct rising star Anna Dowsley (Le Nozze di Figaro for Opera Australia; SCO's Ich habe genug) in the career-defining title role.
Conductor
Jack Symonds
Director
Kip Williams
Associate Director
& Costume Design
Elizabeth Gadsby
Set Design
David Fleischer
Lighting Design
Damien Cooper
Singers
Anna Dowsley
Celeste Lazarenko
Jane Sheldon
Jessica O'Donoghue
Andrew Goodwin
Nathan Lay
Jeremy Kleeman
Simon Lobelson
Instruments
Miki Tsunoda
Nicholas Waters
James Wannan
Mee Na Lojewski
Steven Adler
Jane Bishop
Ben Opie
Jason Noble
Anthony Grimm
Michael Wray
Rowan Phemister
Joshua Hill
These performances of The Rape of Lucretia by Benjamin Britten are given by permission of Hal Leonard Australia Pty Ltd, exclusive agents for Boosey & Hawkes Music Publishers Ltd of London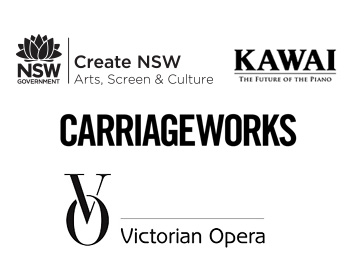 Carriageworks
Bay 20, 245 Wilson St, Eveleigh
110 minutes, including one 20 minute interval
TimeOut
"Musically, and in terms of its visual design, the production is unequivocally strong. All eight soloists are well cast and sing very, very well."
Bachtrack
"… there was excellence throughout the entire eight-person cast."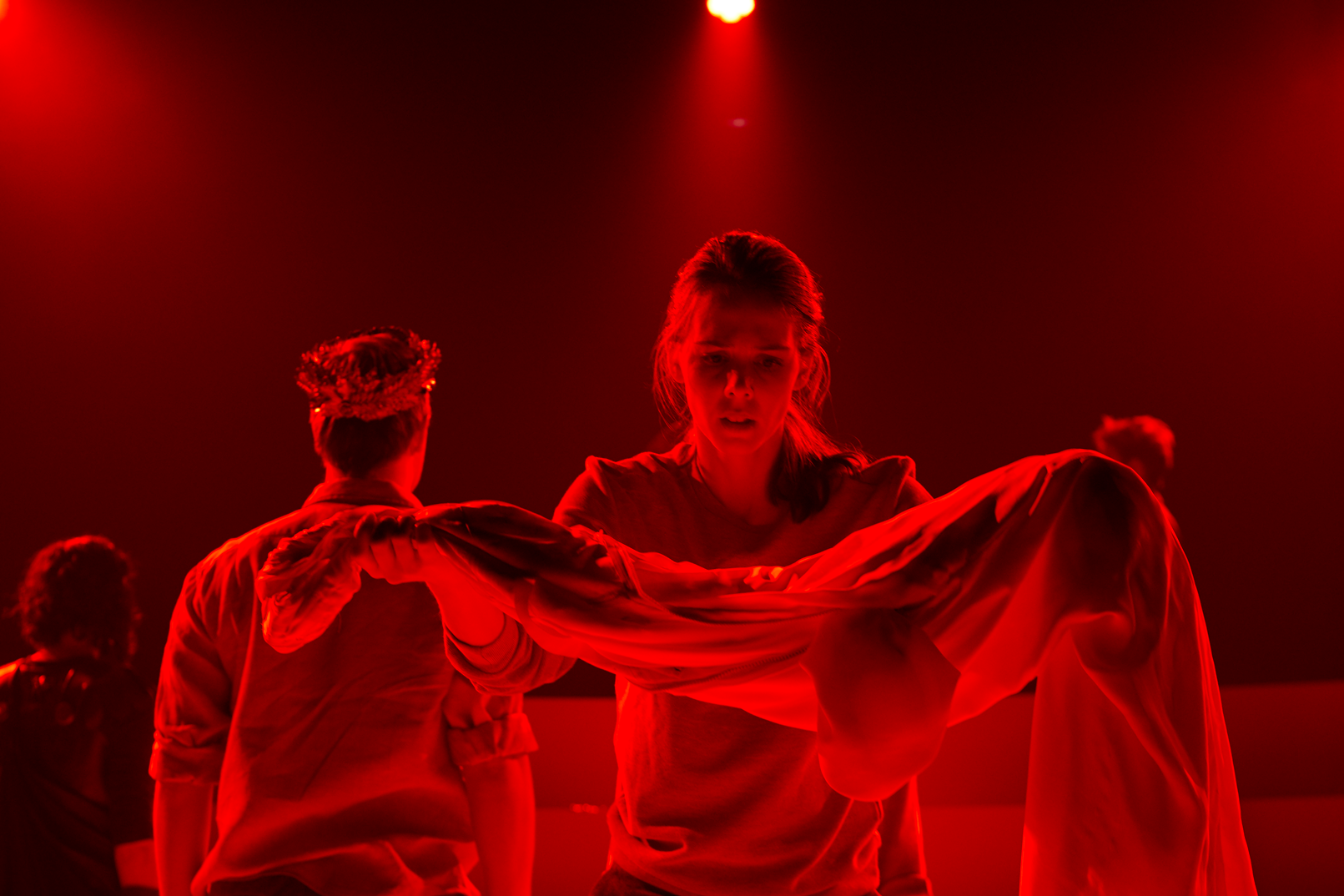 Singers on the fearsome thrill of Britten's Lucretia
by Annarosa Berman
Read More »
We acknowledge the Gadigal people of the Eora Nation as the traditional custodians of the land on which we work and perform. We honour their elders both past and present, and extend that respect to all Aboriginal and Torres Strait Islander peoples.