OPERA WASN'T DYING –
IT WAS BEING MURDERED
Singer Jessica O'Donoghue on her journey
to SCO and the future of opera.
I was always going to be a singer ­­– I've known this from as long as I can remember. I had a colourful childhood growing up in a family full of eclectic musicians and artists: my great grandparents were painters, my grandparents were principal artists in the D'Oyly Carte Opera Company, and my father (the late Rory O'Donoghue) was a composer, musician, actor, comedian and Cleo centrefold. Dad wrote jingles for loads of TV and radio ads back in the day and he often used his four children to sing any jingles that required young voices, so from the age of three I was in the recording studio and loving it. I had found my calling early, feeling at home and in my element.
By the time it came to leave high school I was lucky to have already gained extensive performance experience in a wide range of genres. There was no doubt in my mind that I would continue to pursue music and singing as my career and I wanted to develop my craft to the extreme. Opera ­– and the demanding vocal technique required – sparked my interest. I was always up for a challenge, and operatic technique for me was the ultimate. Impressive voices ringing out over full orchestras, filling huge theatres and concert halls with no amplification ­– what could be more extreme than that? But for me it was never just about singing. I always felt a duty and responsibility as an artist and performer to move my audience in some way: challenging them, inspiring them, bringing them joy and happiness, or moving them to tears. I loved being on stage and I loved telling stories, taking my audience on some kind of journey. I felt opera had all the right ingredients: music, drama, text and design. Not only that – it was on a grand scale. Surely through opera I could achieve my artistic goals in the most exciting way.
I embarked on the stock-standard operatic training of Bachelor of Music, Diploma of Opera, followed by Young Artist Programs and into the beginnings of my operatic career. But as I went through these motions I became more and more at odds with the artform. Things weren't as grand as they first seemed and my initial dreams and expectations were shattered. Instead of being part of a thriving scene that was wowing audiences around the globe with this thrilling artform, I found myself stuck in an industry that was hell-bent on clinging to the past. It was like the industry was in a coma, barely breathing, with opera companies by its side refusing to flick the switch, clinging to snippets of past glory; to memories and experiences that were long gone. It wasn't dead yet, but there was barely a pulse.
Feeling flat, underwhelmed, and a little sad, I turned my back on opera and went back to my musical roots where my artistic passions had first begun. I started to reconnect with my old networks in theatre, cabaret, pop, contemporary (new music), Renaissance and early music, art music and the festivals scene. An eclectic bunch, I know, but I was always a lover of multi-genre creativity and enjoyed collaborating with artists who were inspiring and doing new and exciting projects regardless of the style. It was during this time that my career took an unexpected u-turn of sorts. I was approached by a young Jack Symonds who had founded a little company called Sydney Chamber Opera with Louis Garrick back in 2010 and which was now run by Jack and the company's Principal Artistic Associate Huw Belling.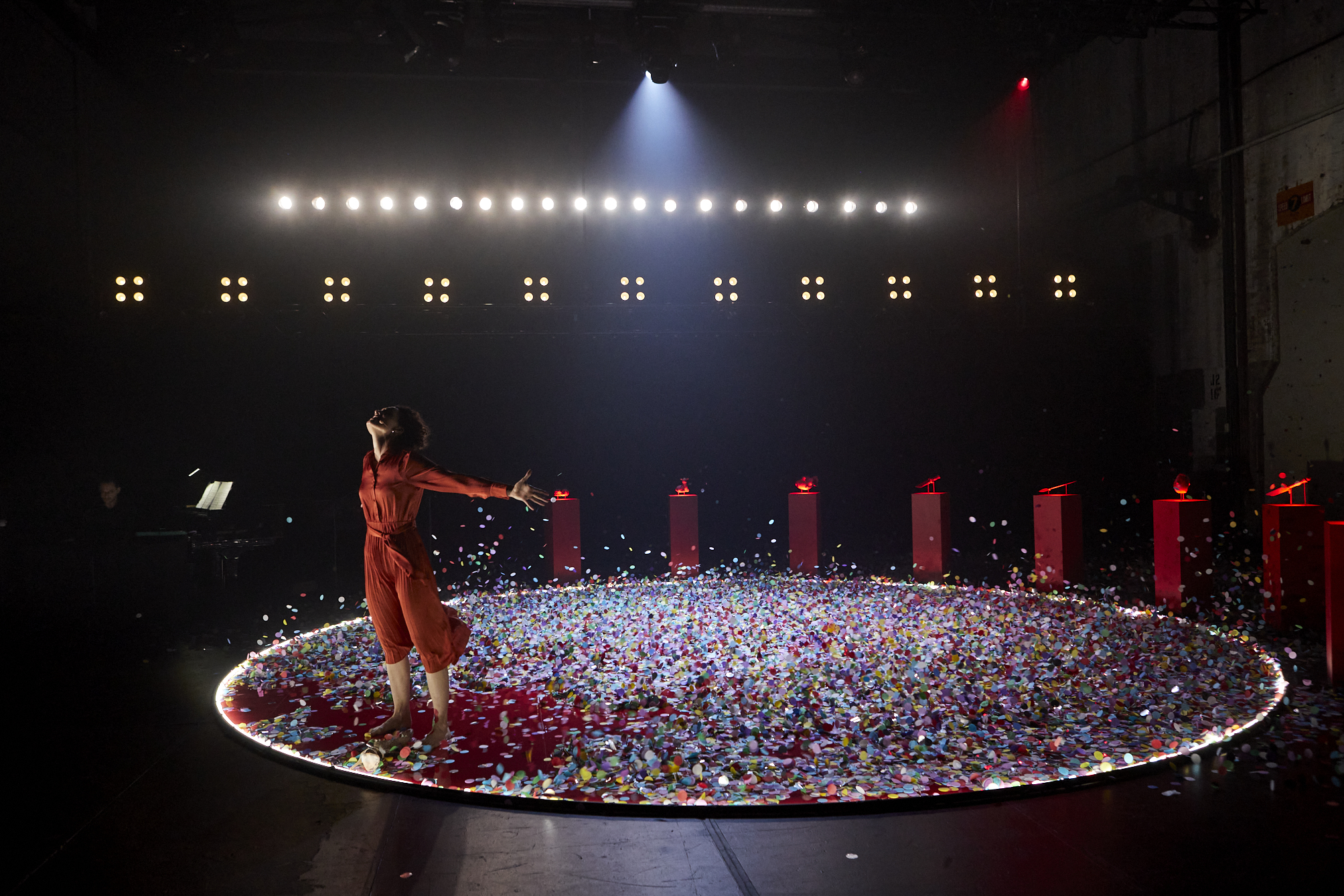 After one show with this company I knew I had found my people. People who championed creativity, who saw each work – be it a new commission or an existing opera – as a blank sheet to on which to make a fresh and unique mark. Never bogged down by expectations or traditions. Always questioning and reinventing, they made artistic decisions in a hugely collaborative process that involved the entire creative team. Working with composers who were still alive was thrilling. No more did I hear phrases like "you can't make that sound in opera", or "that ornament is stylistically incorrect" or "that's not what the composer would have wanted". I felt creatively and artistically liberated, challenged, inspired and fulfilled and it made me realise something: opera wasn't dying, it was being murdered.
Opera should be a living, breathing artform, not a museum that reveres a small handful of ancient works from a distance. The argument that new works don't attract an audience is only valid to a point. Companies like Sydney Chamber Opera are an excellent example of what this future opera can and should look like as they continue to pave the way to a new version of this thrilling art form. It's edge-of-your-seat opera where audiences flock to see what will be presented next, knowing it is always a new, exciting and engaging experience. Of course it's infinitely easier for a young, small and nimble opera company like Sydney Chamber Opera to push boundaries, to take risks and explore unchartered territories. However the opera industry at large could do more to break the widely held belief that opera basically peaked in the 19th century and that there is no point trying to improve on past masterpieces. Other artforms have managed a balance between honouring and celebrating the past while progressing into a more relevant future, and they have brought audiences along for the ride.
In 2018 Michelle Hartney staged a Performance/Call to Action at The Metropolitan Museum of Art which zoned in on the abusive behaviour of several male artists that lined the galleries walls. She produced her own wall texts to accompany paintings by the likes of Balthus, Gauguin and Picasso to highlight misogyny. Hartney stressed that she was not advocating censorship, but she argued that museums had to do more to educate the public about the darker side of the artists that they venerate. So too, in opera.
As a major sector in our arts scene, it is important that opera as an industry not only rethink and reframe these old stories, but look beyond them to newer, more relevant works. This is not, of course, to suggest that we do away with historic repertoire altogether, just as the NGA is hardly advocating the destruction of paintings by Picasso or Caravaggio. But it is concerning when the opera world leans so heavily on old classics that they begin to define the very genre itself. Surely dramatising contemporary ideas has far more potential to inspire contemporary audiences.
It was performing in Sydney Chamber Opera's 2017 production of The Rape of Lucretia where I had another pivotal realisation. I was performing (via lip-synch) the role of Tarquinius, Prince of Rome. In this production by Kip Williams, male and female roles had been reversed to question the gender stereotypes inherent in the piece and to shine a light on the damaging nature of the storyline. It was so thrilling to embody that character: complex, deep, troubled, potent. I was also seven and a half months pregnant, so I was feeling particularly powerful with a strong belly, full of life. But this moment of exhilaration was combined with a broader sense of unease. Here I was, a heavily pregnant woman playing a role written for a man, yet this was the first time I could really relate to one of my characters in an opera. As an artist I always thought opera wasn't for me simply because it failed to feed my yearning for new and innovative sources of creativity. But I realised in that moment that opera has never been a welcoming or fulfilling place for me as a female.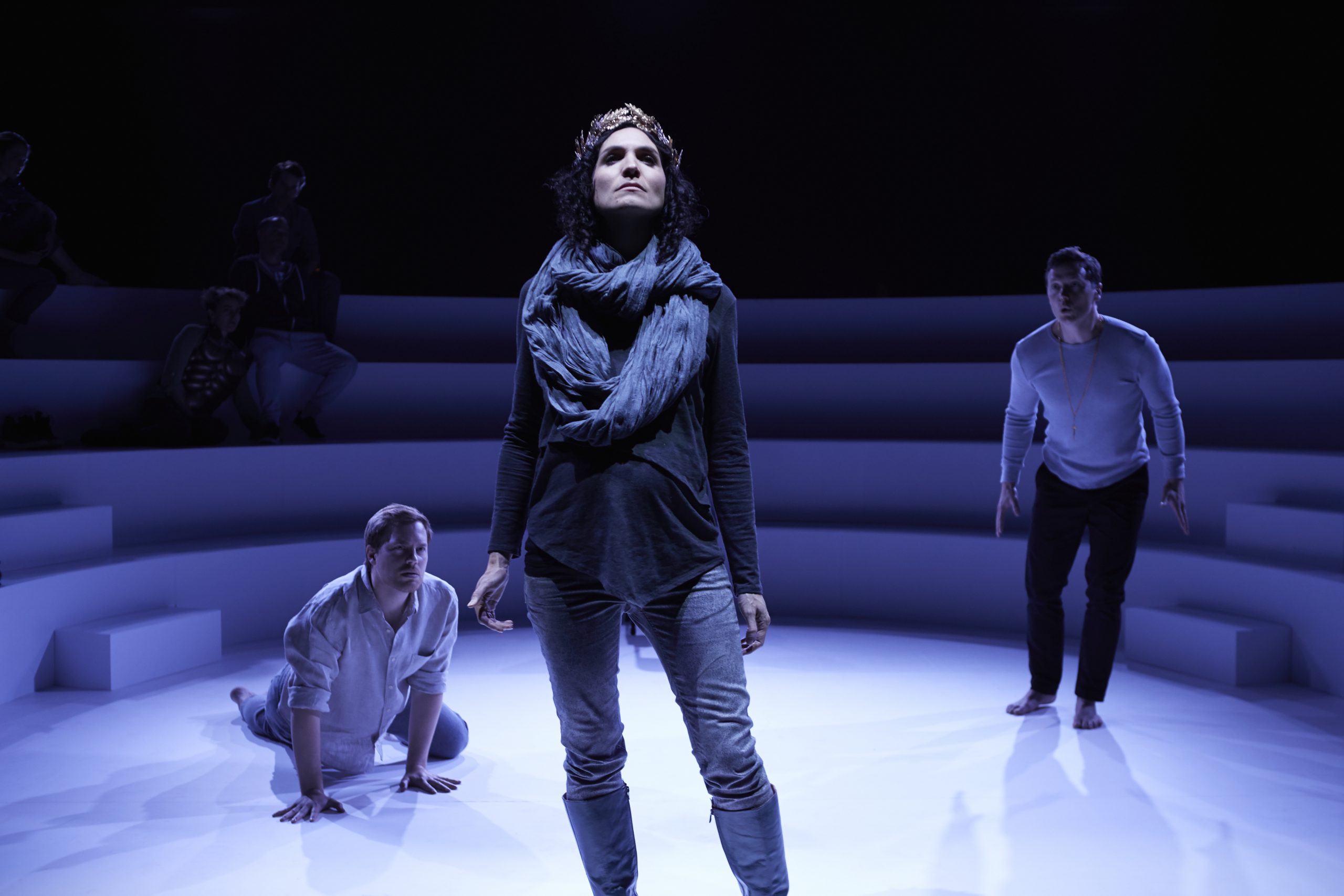 I am far from the first artist to feel pained by how badly women have been represented in opera. In Opera: Or the Undoing of Women, Catherine Clément explores the idea that the violated woman is such a cliché that it has almost become an essential element. Australian critic Alison Croggon writes that "the glamourised murder, suicide, rape or mutilation of women, and the 'beautiful suffering' that follows, is widely considered to be synonymous with opera itself". Charlotte Higgins says it was "as if the genre itself seems to devour women."
This debate reached a tipping point of sorts in 2019 when the New Opera Workshop conference in Queensland triggered a call to action by leading and emerging female composers for 'cultural leadership and systemic change in opera'. This resulted in the Australia Council's Opera and Gender Equity Summit in partnership with the Australian Music Centre and APRA/AMCOS. A similar momentum is occurring across other genres and artforms too: the National Gallery of Australia describes its Know My Name initiative as "a new chapter that addresses historical gender bias to reconsider the stories of art and elevate the voices of all women."
In today's climate there are growing numbers of not only artists, but audiences who no longer wish to validate or reinforce outdated attitudes towards women. While I've found Sydney Chamber Opera's general approach to opera refreshing right from the outset, it was in their recent production of Breaking Glass where I found a whole new level of artistic satisfaction. A collaboration with the Sydney Conservatorium of Music's 'Composing Women' program led by Liza Lim, Breaking Glass was a quadruple bill of short one act operas written by female composers Bree van Reyk, Georgia Scott, Josephine Macken and Peggy Polias. The joy of enacting characters that were created by women, presenting experiences and journeys from a woman's perspective, and being guided by two incredible female directors, Danielle Maas and Clemence Williams was a profoundly fulfilling experience. I felt excited and relieved that these critical and urgently important stories were being told, that finally there was an opportunity for women to make a meaningful contribution to the art form and at last I could relate to the works we were presenting and feel proud of the issues we were raising.
Similarly, I am extremely thrilled that in Sydney Chamber Opera's upcoming Fumeblind Oracle I have been given the chance to not only play a character that I can relate to as a modern woman, but one that comments directly on the decades of misrepresentation of women in opera, and indeed in art generally. This work gives a voice and a face to the voiceless and faceless women across hundreds of years of Western canon. It's also a rare opportunity to dismantle the tired concept of the silent muse. In this work, she rages.
We acknowledge the Gadigal people of the Eora Nation as the traditional custodians of the land on which we work and perform. We honour their elders both past and present, and extend that respect to all Aboriginal and Torres Strait Islander peoples.