Adapting literature to music in
Sydney Chamber Opera's four new works.
By Annarosa Berman
Literature to opera as you haven't seen it before
Opera has a long tradition of adapting literary works for the stage, but in their works, The Tent, inspired by a Margaret Atwood short story, and Her Dark Marauder, based on a Sylvia Plath poem, composers Josephine Macken and Georgia Scott find ways of adapting literature to music that no great composer of the past had thought of.
Macken, who wrote her own text, never thought of what she was doing as an adaptation in the traditional sense of the word. "I just found a lot of the ideas in Margaret Atwood's story really poignant, and rich in dramatic potential. So I used it as basis for the ideas I wanted to develop in composition." Based on the idea of a sentient machine created by a team of researchers, at the core of The Tent is the researchers' interaction with the machine.
In workshop, Macken says, a dialogue grew "between my experience in developing the work, and the performers developing the work for stage". Her biggest headache was deciding on the level of separation between the sound made by the machine and the sound created by the singers. "I tried to find a language that carried a sense of ambiguity without leaving the audience with nothing to hold on to."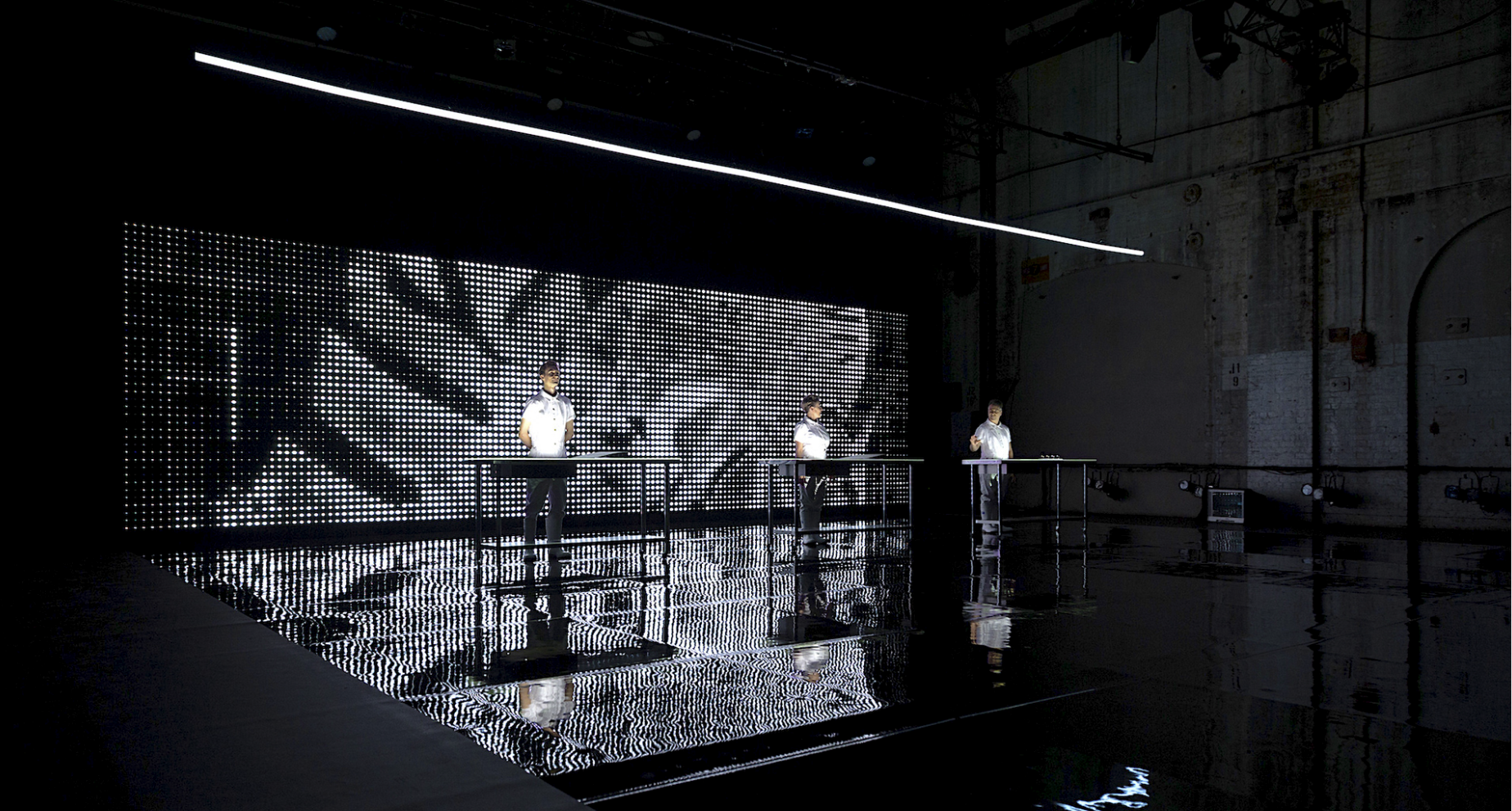 Like Macken, Scott found "the germination of an idea" in a literary text, Sylvia Plath's poem, The Applicant. In the developmental stage she applied for permission to set the work to music, but when it was denied, librettist Pierce Wilcox wrote her a libretto based on the poem. Director Danielle Maas came up with the title, Her Dark Marauder, a line from another of Plath's poems.

Scott's work explores ideas found in The Applicant, particularly gender roles of the late 1960s, and the way those who are physically different and neurologically atypical are treated by society. "Pierce took the Plath and worked it from the inside out," she says. "There is so much nuance and power in his writing and I am so happy with the result."
She describes her compositional style as "shifting and changing". But the Breaking Glass project has given her an opportunity to think about what she wanted to express through her work. She discovered that "the music grows out of what you're trying to express".
Macken's compositional style is different. She describes it as "disrupting a sound or engaging another element that causes the sound to malfunction", and also, "opera with a different mediating quality depending on what is fed to it or with what it interfaces".
She never dreamed she'd have the opportunity to compose opera at this stage of her development, but having come this far, she finds the operatic world rich in possibility for a young female composer. In my personal experience, opera-making practices that prioritise unimaginative realisations of canon works are bound by the exclusionary history of the art form, tending to repel the people with whom these stories fail to resonate; the price of admission certainly functions, however unintentionally, as an additional exclusionary force. You see a lot of extraordinary projects coming out of questioning the predominant narratives proposed by the art form, but for reasons of age and experience, I didn't expect that I would be a part of it."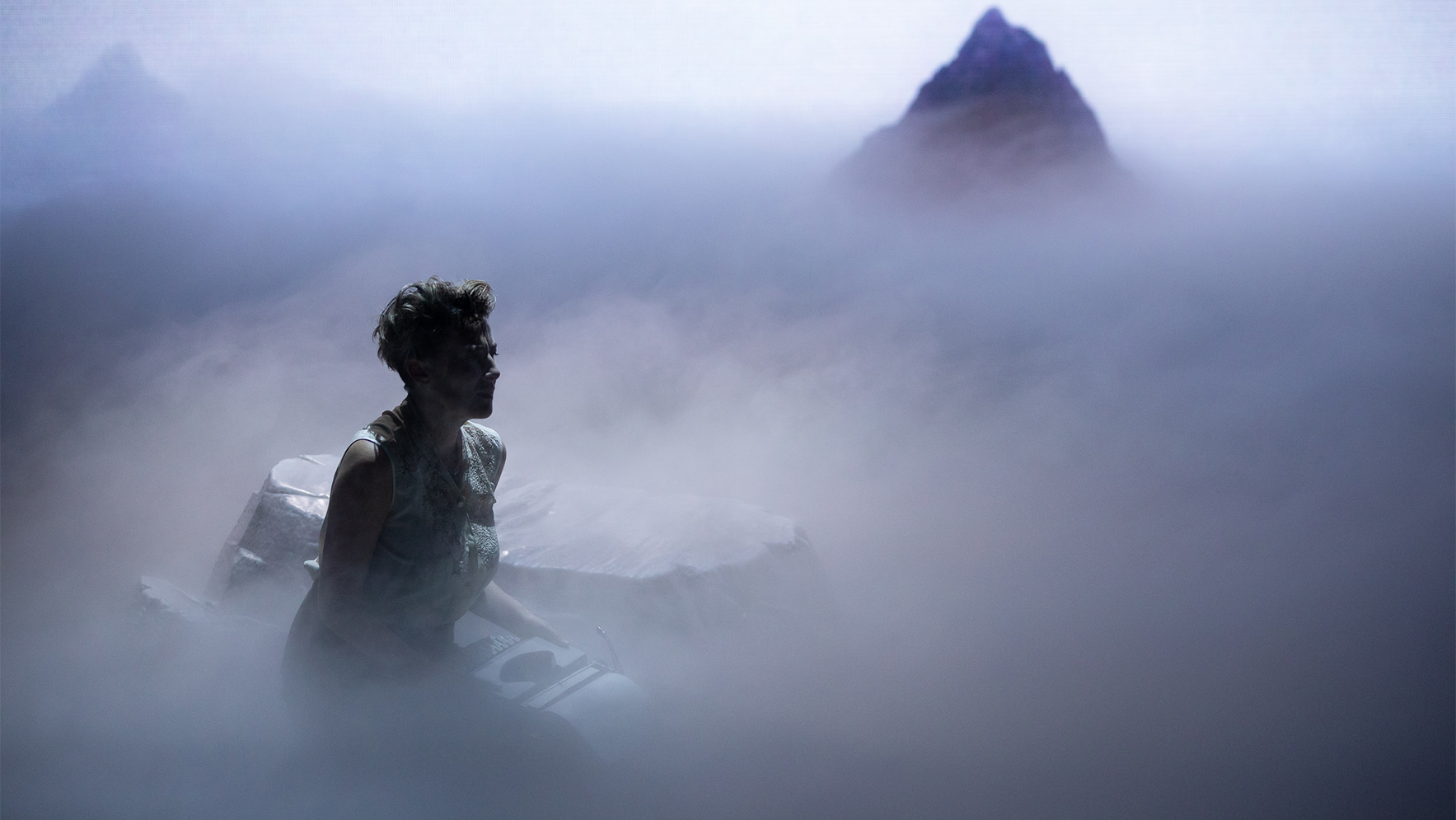 Scott too, never imagined that composing opera would be a possibility for her. "I went to see operas, and enjoyed watching them, but composing one wasn't something I thought I'd ever be able to do. The canon is full of the glorification of violence against women and minority groups. And you wonder: where is the space for my voice in this? SCO is bucking the trend in so many ways, and giving us that voice is one of them."
The company is welcoming of the stories of people of different backgrounds, she says, and hopefully Breaking Glass will be an opportunity for audiences too, to explore the stories of people who traditionally would not have had their stories told through opera.
The SCO collaboration opened new worlds for both composers. "Working with professional musicians transforms the score, as does lighting and costuming, timing and space, and dramaturgy," Macken says. "All these elements have had a surprising impact on the musical work as it developed."
Having a workshop two years before opening night proved especially helpful. Scott explains that what she thought her first work was, on paper, was very different from the pacing on stage, and "the way things worked in space". Moreover, to be in a room with the singers enabled her to go back and compose with those voices in mind. And there was meeting with the director, the librettist, the conductor, while developing the work. "Collaborating with other artists changed my perspective. My work has developed into something very different from what it first was, and it's made me so happy."
Both composers started writing music early. Macken wrote her first compositions in late high school, when she gained access to music software, and school assignments opened up "this music world I hadn't known before". A flautist by training, access into a different way of music making was exciting, "and it spiralled from there".
Scott was fortunate enough to have had a piano teacher who encouraged her to compose pieces from a very young age. "So from about seven I said I wanted to be a composer." Later at high school she played the trombone "badly", but playing in an ensemble, and singing in a choir, enabled her to learn how harmony worked. From about eleven she was "really serious about being a composer".
As for the future: Macken would love to develop theatre works with colleagues. "It's a really extraordinary way of making a work; there's nothing like it." In the immediate future though, "I need a break!"
Scott, who describes the SCO collaboration as a watershed experience, would just love to be able to continue composing music. "If it's for the stage, wow, that would be amazing."
We acknowledge the Gadigal people of the Eora Nation as the traditional custodians of the land on which we work and perform. We honour their elders both past and present, and extend that respect to all Aboriginal and Torres Strait Islander peoples.